A day nursery in Liverpool with a difference.

The Childcare Academy steps in to look after your children when you can't be there. And we take that responsibility seriously using a philosophy or principle we call our 'Live Love Learn Together' approach.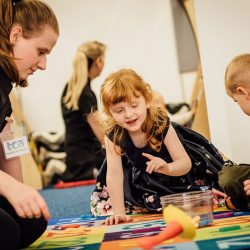 Children should live fully, creatively and spontaneously in the present moment. At our day nursery in Liverpool, our staff will nurture your child's early development. First of all, we create an environment that is as stress and fear-free as possible. We then pour our hearts into encouraging fun and happiness in everything the children do.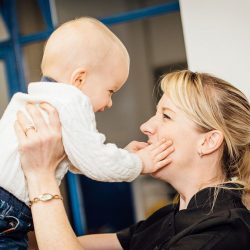 We want children to develop the capacity for love. Personal, social and emotional development is paramount to a healthy and happy future. For example, we support and encourage the children to express and understand their emotions. To work at the Childcare Academy, staff have to demonstrate a passion for development and a loving approach.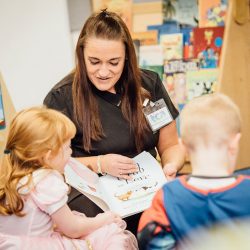 We help children develop the capacity to be strong, independent and confident. Every child is unique and may learn and grow in different ways. Likewise, children learn at different paces. Our team will boost their resilience to help them cope. Literacy, numeracy, observation and arts are blended to form an enabling environment. A balanced approach supports the social, emotional and physical development of the children in our care.
Learning and development is key
Learning and development underpin the activities and experiences that we offer children under the age of five. We are a day nursery in Liverpool that follows the Early Years Foundation Stage.  Moreover, there are seven significant, interlinked areas of learning and development.
The seven areas and why they are essential in our day nursery in Liverpool
Communication and language development
We are providing an environment for young children to express themselves. For example, speaking and listening in various situations allows them to develop their language and communication skills.
Physical development
We all know that young children often love to be active. Of course, they also need to understand that physical activity and healthy food choices are essential and why.
Personal, social, and emotional development
Staff help children shape their social skills.  As a result, they will develop respect and an understanding of their feelings.
Literacy development
The team will nurture children to discover phonemic awareness: hearing and identifying different words and sounds. The result is a stronger foothold when embarking on reading and writing.
Mathematics
Children need guidance to develop skills with numbers and calculations.  Also, the staff will encourage the ability to describe shapes, spaces, and measures.
Understanding the world
This area involves children making sense of things by observing and exploring everything around them. Similarly, they are encouraged to understand the technology and other things they use.
Expressive arts and design
Activities like drawing, playing with paint, instruments or technology all give children the chance to express themselves and learn new things.
Guiding principles
Finally, parents should note the four guiding principles of the EYFS. The Childcare Academy implements these alongside the seven learning and development areas:
Every child is unique
Every child can learn to be strong and independent through positive relationships
Children learn and develop best in enabling environments
Children develop and learn in different ways and at different rates
We pride ourselves on being a leading day nursery in Liverpool. Children thrive through our live, love, learn principles. We welcome any questions you may have and can accommodate your visit to see us in action. Get in touch here.
A leading day nursery in Liverpool for children up to the age of five.